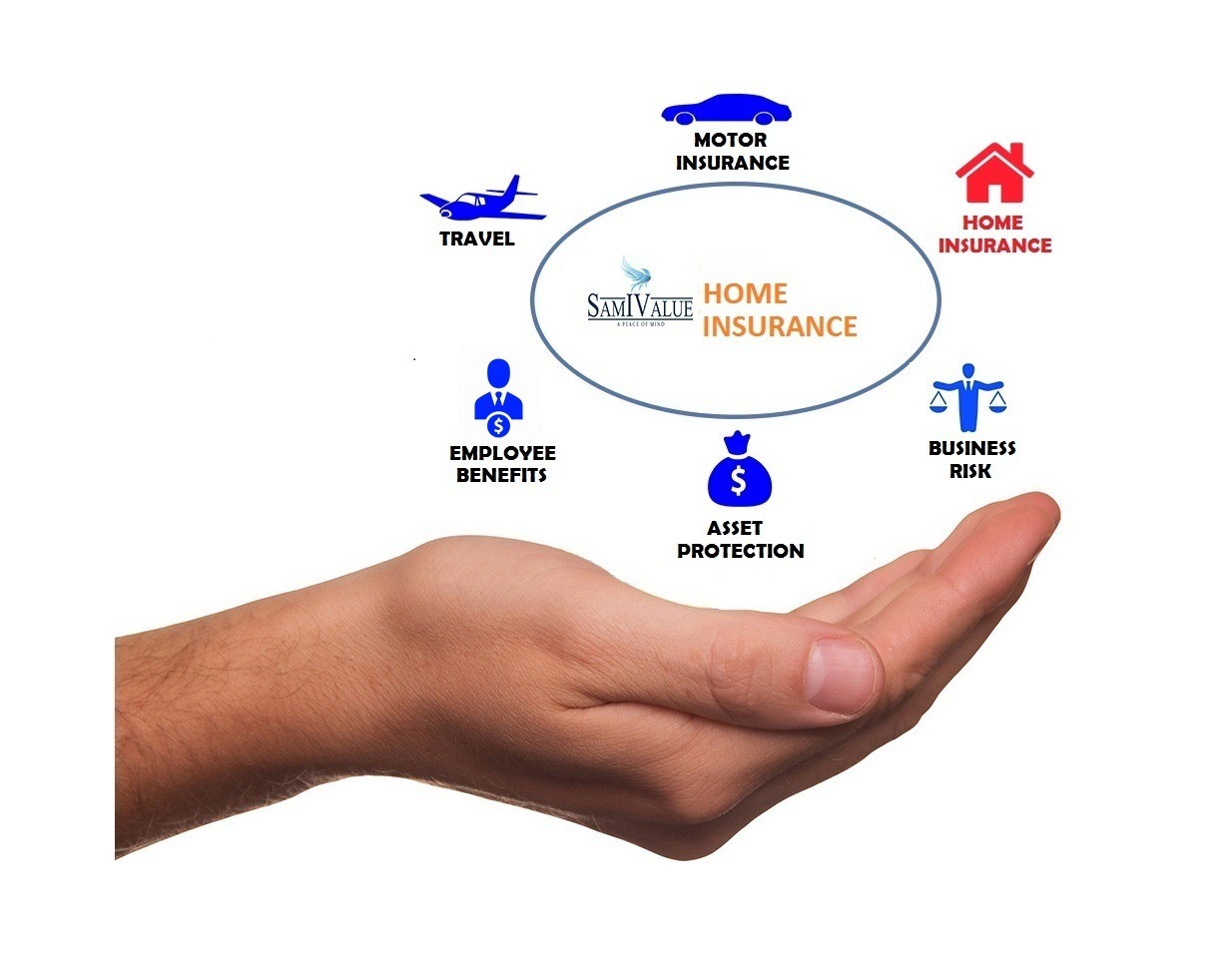 Home Insurance
A should-have insurance policy to protect not only your home,
but also the content inside your home, including your personal liability!
Why we need Home Insurance?
The natural disaster (earthquake, flood and etc.) or accidents (fire, theft, etc.) have always been the threat to your properties and liabilities. As a property owner, we might be worried as:
What if there is Fire, lightning and domestic explosion?
What if there is theft and burglary?
In case of emergency and tragedy, do I have enough fund to for the rebuilding cost? In this case, is there any other alternative ways for my accommodation.
If these are your fear, do not worry,
                                                                 scroll down and find out what we have for you…..
About this policy
Product Overview:
This policy will protect yourself to cover your house & home contents against natural disaster, fire, burglary, armed robbery & other risks.
Home Insurance Coverage
This section describe the different coverage protected by the Home Insurance policy.
House Holder (Content)
Covers your household contents and personal effects which belongs to you or members of your family. You may choose to insure o a:
Full Value basic which protects all the household contents in the building.
First loss basic which protects the household contents by selecting from three different plans.
Mortgage Loan Installment Protection
Covers your monthly load installation in the event that your house is deemed temporarily uninhabitable due to insured events or evacuation by local authority exceeding 72 hours or the insured suffers accidental death or permanent disablement.
Home Fix
Covers the reimbursement for the following circumstances:
Repair or burst pipe
Repair or replacement of doors, locks, and windows (including temporary repair) arising from theft
Domestic help allowance
Home repair or service via Allianz partners (once a year)
Air conditioning, plumbing, electrical wiring, painting, roofing, pest control, and locksmith included (www.recommend.my) and (www.servishero.com). Use the promo code "ALLIANZ"!
Landlord Insurance
Covers malicious damage by the tenant and tenant run away. Allianz will also bear the legal fee of issuing a letter of demand for rent past due.
House Owner (Building)
Covers your residential buildings including fixtures, fittings, garages, walls, gates and fences around the house. You may choose to insure on the agreed value using our Allianz build-in sum insured calculator or by using your proposed reconstruction costs.
Let us consult for your best plan!
Let us consult for your best plan!